Commuting To School On Vashon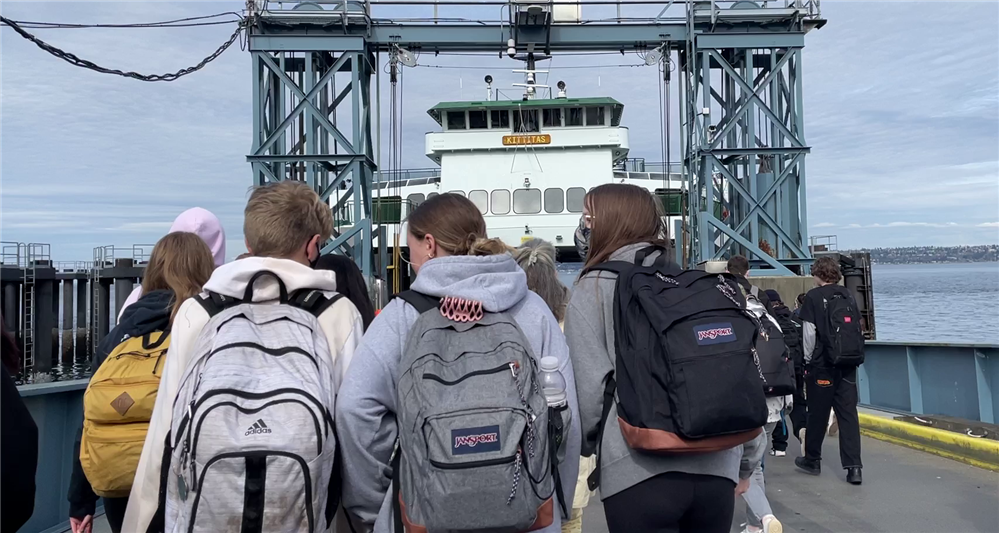 Over 260 students commute to Vashon Island Public Schools from Seattle, Burien, Tacoma, and the Kitsap Peninsula. The Vashon Island School District provides school bus transportation to and from the ferry terminal for commuting students. A school district chaperone accompanies K-5 commuter students on the Fauntleroy-Vashon route at the beginning and end of each school day.

VISD highly values our commuter students. The connections our on-island students build with commuter students create bridges for them to diversify, expand, and enrich their lived experiences. Many of our on-island students make life-long friends with commuter students, who are invaluable.

In addition, VISD is able to scale up resources given the funding that our commuter students generate. Without the commuter student enrollment, VISD would see fewer AP classes, fewer Career Technical Education classes, fewer athletic opportunities, and smaller elective programs. As a district of approximately 1,500 students, we are fortunate with the increased commuter student enrollment to be able to offer the kind of programming that makes Vashon a top twenty school in the state.
Travelling to VISD
Washington State Ferries

King County Metro
Non-Resident Enrollment Information and Forms